Take the work out of finding your next job.
 Our mobile app automatically finds and lists relevant job openings for CA(SA)s from around the web so you don't have to.
Tired of scraping through online job boards looking for openings?
Our mobile app does it for you by automatically searching the web for CA(SA) job openings and compiling them in a user-friendly format!
> Filter listed jobs by "Experience Required" and "Sector / Industry" to find CA(SA) jobs that are relevant to you.
> You can also Search using keywords to find matching listed jobs.

> Select listed jobs that interest you and visit the job application page with more information directly.
> Jobs are updated automatically every Wednesday and Sunday.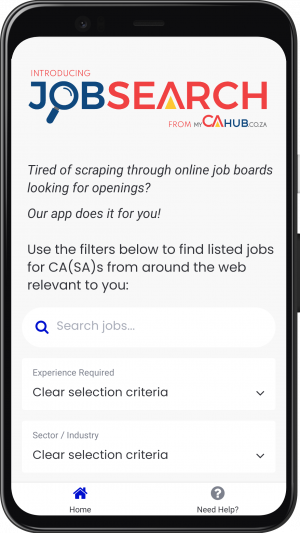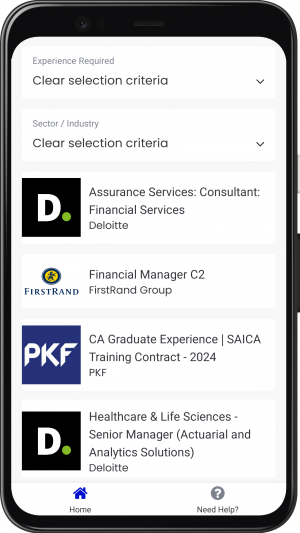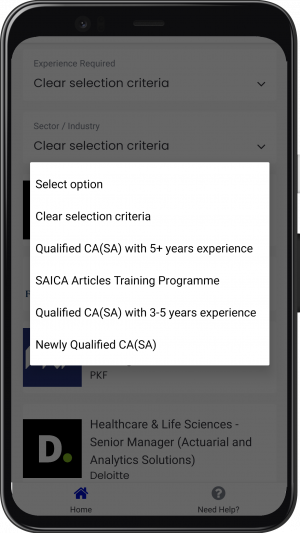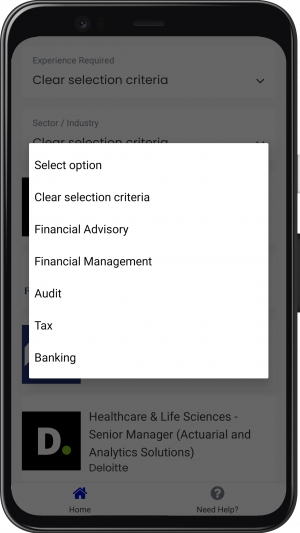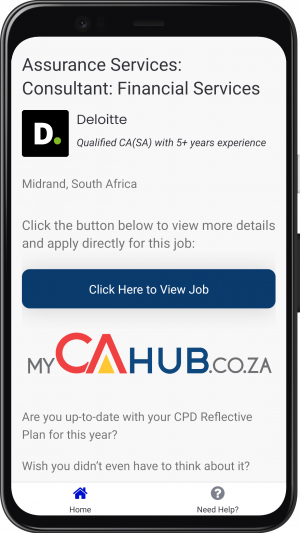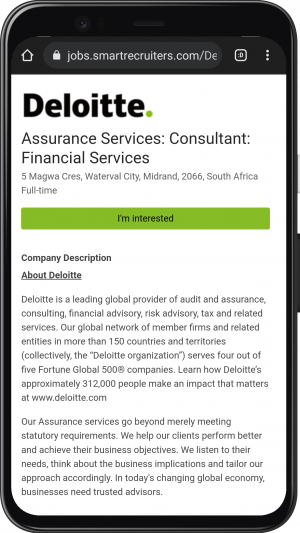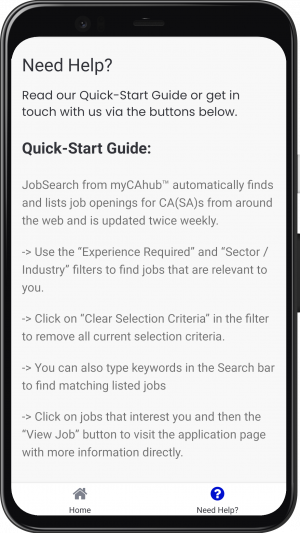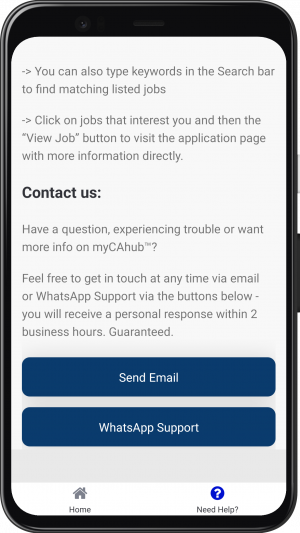 You will receive an instant confirmation and a personal response within 2 business hours.
Guaranteed.